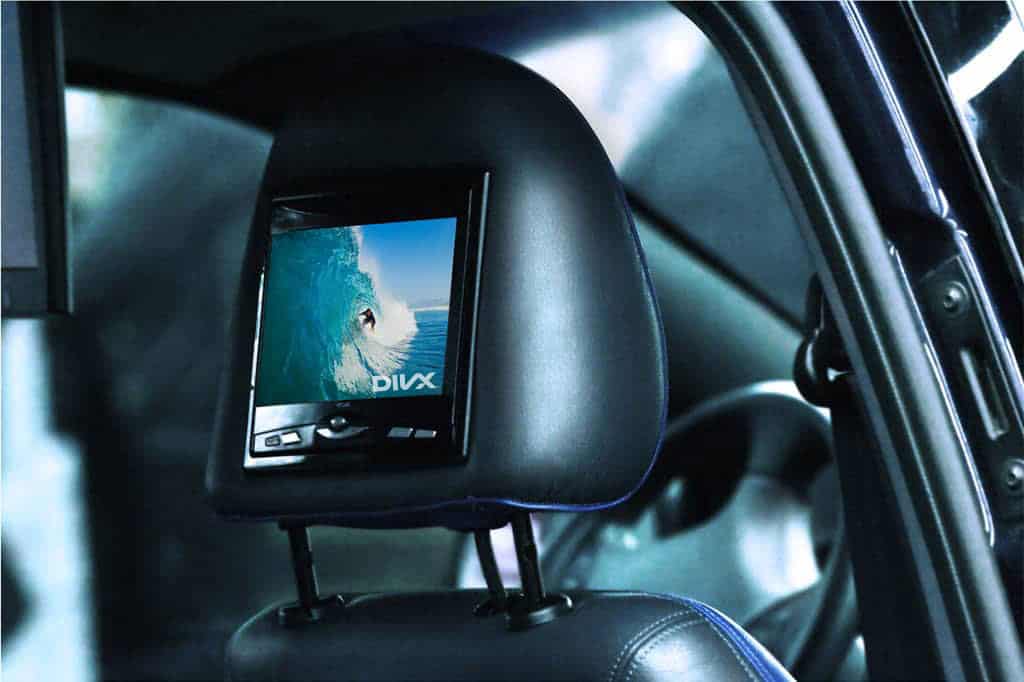 DivX In-Car Playback
Each year, more and more cars include in-car entertainment systems capable of DivX® video playback. With a DivX Certified® in-car system, you can take your favorite videos anywhere your car takes you. Want to find a DivX playback device? 
Videos on the Road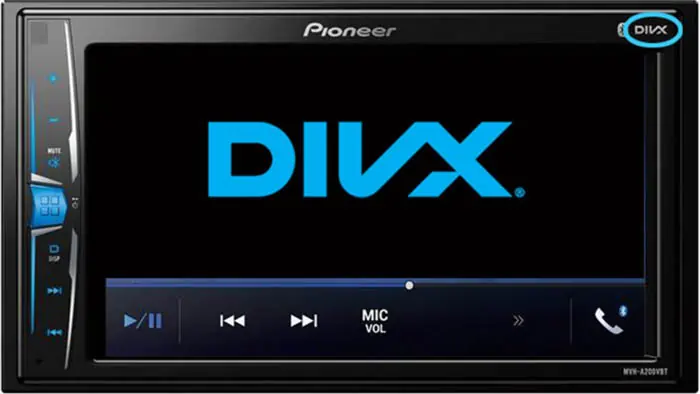 You may know that there are many devices that support DivX video (Blu-ray players, TVs, gaming consoles, etc.), but you might not know that you can enjoy DivX video in your car. There has been an increase in in-car entertainment systems capable of DivX playback, and supporting other video formats enabled by DivX technology as well. Auto brands such as Land Rover, Infiniti, Nissan, GM, Volvo, Hyundai and more are offering DivX-enabled features on many of their cars, so you can keep yourself and your passengers entertained. Search for a DivX device. 
Finding Videos Online to Play in Your Car
There are several ways and a variety of tools to find and download videos that you enjoy. In addition to peer-sharing, there are many sites that offer videos that can be downloaded to your computer. Once you've acquired videos on your computer, you can easily take them to your car. You may need to convert the files, depending on the format, and this can be done easily with DivX Converter (part of the free DivX Software suite). 
Playing Music Videos In Your Car
Skip the DJ banter and fast food ads on the radio by curating your own music video playlist. Find music videos online and download them to your computer. Put together a collection of clips so your passengers can enjoy their favorite music videos and — since video playback won't work when you're driving — you can enjoy the music.
Taking Videos to Your Car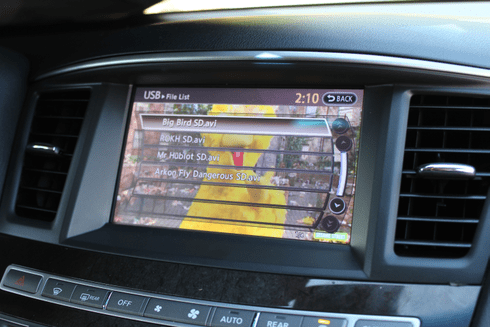 Once you have a collection of videos on your computer, you can transfer them to your car through a disc, USB drive or even SD card slot. Depending on the file format (some cars are limited in what formats they play), you can always drag and drop the file onto the DivX Converter to convert the video to a format that will work in your car, such as the DivX Home Theater profile. After a simple conversion, put your files onto a USB drive and take it to the car.  
Why Doesn't My Video Play in the Car?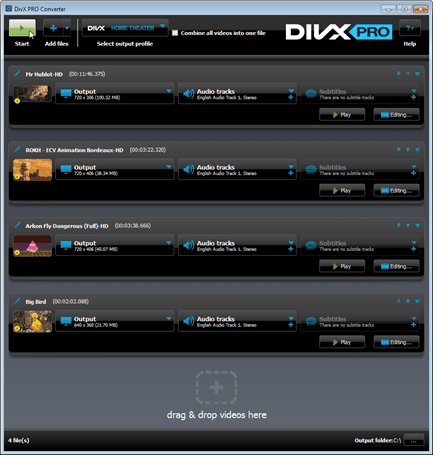 After you've collected an assortment of videos to keep your rear seat passengers entertained, they may not automatically play in your car. The problem is your videos may be in a variety of formats that your car doesn't recognize. Fortunately, the DivX Converter (part of the free DivX Software suite) can convert your files to a format that works. Simply drag and drop your videos onto DivX Converter, choose the Home Theater profile (many of the in-car systems are certified for standard definition playback) and click "Start". DivX Converter crunches your video files down to the standard definition Home Theater profile that is compatible with your DivX Certified in-car system. Note: Since different manufacturers have different requirements, we recommend that you consult your owner's manual to determine the specification and compatibility between your device and the videos that can be played, as well as the media that can be used.
Registering your device is usually unnecessary
Keep in mind that you only need to register your device with DivX if have purchased DivX content to play. If you simply downloaded content from an online site or wherever, you won't need to register your device to enjoy your videos. Just plug and play! If you'd like additional help, please submit a question to our Support team or ask the DivX Community.