DivX Licensing
DivX licenses video technology (SDKs, CTKs) to chipset and consumer electronics manufacturers, and works with these licensed DivX partners to certify their video playback devices for reliable, secure, high-quality playback of DivX video content across multiple screens. DivX also offers licenses to its innovations in digital video technology throughout the consumer electronics, streaming, and broadcast industries.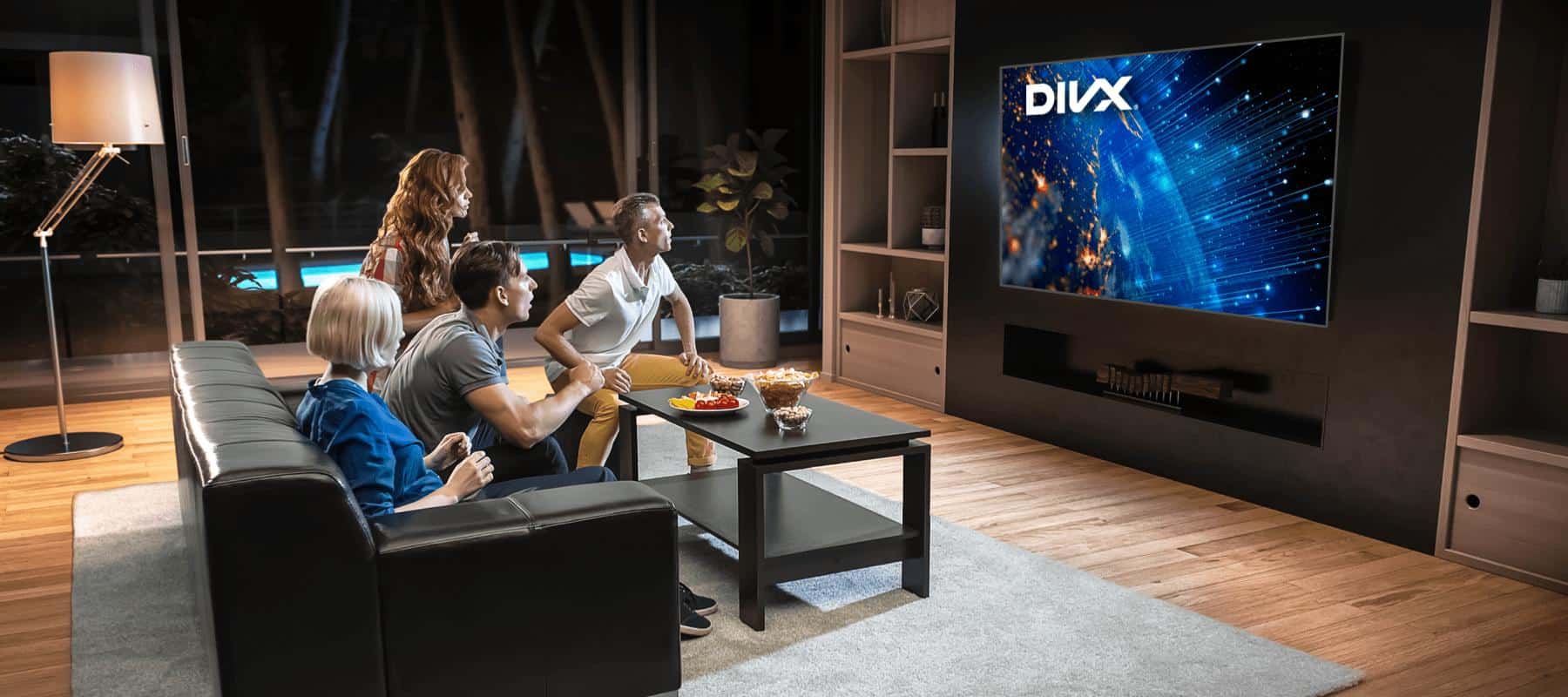 Driving Innovation in Video Technology
"We have a view of what the future of digital media convergence looks like and we navigate by that star."
– Jordan Greenhall, DivX co-founder
Since 2000, DivX's inventions and technologies have driven the progress of high-quality digital video as it has spread through the internet to every platform and screen size imaginable.
It all started with the DivX codec. DivX implemented then-cutting edge encoding technology better and faster than anyone else, providing superior compression. And DivX put its codec in consumers' hands. For the first time, users could compress, transfer, and decompress DVD-quality videos over the internet. As popularity of transferring high-quality videos over the internet increased, DivX DRM met the demand for content protection.
 The DivX codec and DivX DRM helped DivX capture a sizable consumer base and expand its footprint in the market. By 2003, DivX had the vision to build the entire DivX ecosystem, including Hollywood studios, TV networks, consumer electronic devices, and infrastructure.
Today, DivX technology solves the challenges to securely streaming video to multiple screens by enabling professional content preparation tools; adaptive bitrate streaming and download to device; live streaming; Hollywood-approved DRM; secure players; and 4K/Ultra HD content.
DivX Technology Highlights
Adaptive Bitrate Streaming (ABS)
DivX's technology enables fast start and smooth resolution switching in adaptive bitrate streaming.
Efficient Ultra High-Definition Video
DivX's efficient encoding and decoding technologies enable widespread distribution of high-quality video over the internet, even at low bitrates. DivX's Plus HD and Ultra HD Profiles facilitate playback of ultra high-definition video.
Digital Rights Management (DRM)
DivX's proprietary DRM offers proven security for SD, HD and 4K video – supported across the DivX ecosystem (devices, software, video services)
High-quality playback and guaranteed interoperability
DivX Certification ensures high-quality video playback and interoperable video experiences across multiple screens.

DivX's DRM technologies provide behind the scenes security without impacting user experiences and device performance.
DivX Certified® Benefits
DivX Certification helps improve the digital video playback experience for consumers and reduce issues tied to supporting different standards, file formats, codecs, containers and features. By certifying their products, licensed chip and device manufacturers benefit from:
DivX Ecosystem
Allow consumers to enjoy billions of DivX videos on your device from a variety of sources.
Product Differentiation
Increase visibility of your product in a crowded market by supporting DivX Certified® playback features like chapter points, smooth FF/RW, as well as multi-language subtitles and multiple audio tracks.
Improved User Experience
High-quality, secure video playback and interoperability across multiple devices.
Product Promotion
Leverage the DivX brand to raise your brand awareness and product recognition among millions of DivX users worldwide who seek DivX Certified® devices on which to play their videos.
DivX Certified Partners
Leading consumer electronics brands have shipped more than 1.5 billion DivX devices to date, guaranteeing high-quality video experiences for discerning digital entertainment consumers across a variety of devices. Want to learn more? View DivX Certified® devices and ICs.
Partner with DivX
Contact us to see how DivX can help you offer a high-quality video experience to your consumers.