A new version of DivX Software is out today, now with a DTS-HD® Plug-in to enable creation and playback of DivX video with DTS-HD Master AudioTM.
DTS-HD Master Audio is a high definition audio format known for its superior audio quality. Thanks to a variable bit-rate technology and its non-redundant structure, it's also able to conserve file size and bandwidth. HD quality combined with great file savings… sound familiar? We know a video format that does that too. ;-)
If you're looking for an HD-quality sound track to go along with your DivX videos, DTS-HD audio delivers!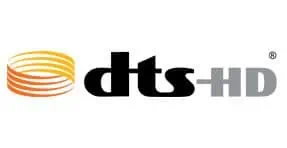 DTS-HD delivers superior quality
The DTS-HD Plug-in for DivX Software includes DTS-HD Master Audio, which decodes DTS-HDaudio tracks, including DTS ExpressTM and DTS Digital SurroundTM, from stereo up to 7.1 discrete channels.The result is an uncompromised audio experience that brings movies, music and games to life.

DTS-HD audio for DivX Software
The DTS-HD Plug-in for DivX Software works with DivX Converter, DivX Player and DivX Web Player for creation and playback of your high-quality DivX videos with a stunning surround sound experience to match.
Create videos in all the formats that DivX Converter offers: DivX, DivX Plus, MP4 and HEVC up to UHD 4K resolution. This includes converting your videos with multi-channel audio tracks into the DTS-HD format, as well as passing-through the DTS-HD audio tracks of your videos for even faster conversion.
Enjoy your DivX videos with DTS-HD audio in DivX Player or DivX Web Player for PC and Mac. In addition, enable premium DTS-HD surround sound from DivX Player using HDMI output to any AV Receiver.
A free download of DivX Software includes a 15-day free trial of the DTS-HD Plug-in–no sign-up or obligations required. To experience the benefits of the DTS-HD multi-channel surround sound in DivX Software, you may buy it for $5.99 any time.