If you've used DivX Converter, you know how easy it is to drag a video on to the converter, pick a profile and click "Start". Boom. Just like that, you've converted a video. It's simple to use … even for me.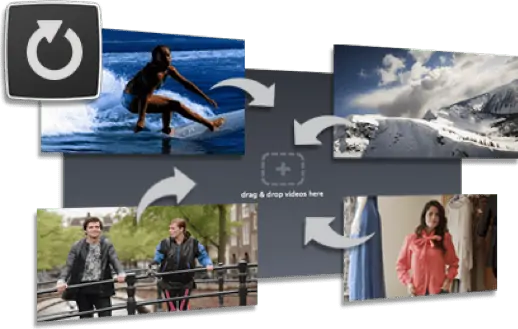 So you know that it's easy to convert video (or you do now), but maybe you don't know about some of the "advanced features" of DivX Converter. Below we'll take a quick look at some of benefits of using the features included with DivX Pro.
First, why convert videos in the first place?
While there are many reasons why you may need to convert a video, some of the more popular reasons include:
Creating a smaller file size: By using the technology included in DivX Converter, you can compress your video file size without losing any significant quality.
Making the file compatible with another device: Say you have .wmv file you want to play on your iPhone or iPad. Just convert it with the preset profile for your device to create a compatible .mp4 file.
Back up DVDs: With DivX Pro and the included MPEG-2 Plug-in, you can convert non-encrypted DVDs so you can have a digital backup of your personal video collection.
ADVANCED FEATURES IN DIVX CONVERTER
There are several features only available with DivX Pro that give you even more value from DivX Converter.
Trim video: Have a video with some wasted time in the beginning and/or end? Using this feature allows you to choose a starting and end point before you begin your conversion. When your file is done, it will be converted to the profile you chose, plus at the length you specified. Learn more about trimming your video.
Crop, rotate/flip: Filmed a video sideways? No problem. Just rotate the video until it's correct. Or crop the borders of your video to center your subject, for example.
Add a custom watermark: Want to put your brand on your videos? Simply upload a logo/image, choose the level of transparency and you're good to go.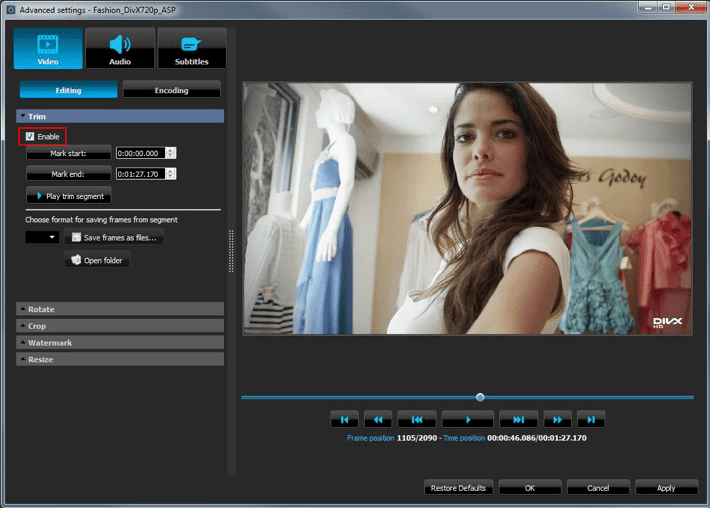 ADDITIONAL INFORMATION: