DivX is driving the adoption of the HEVC standard across the video industry sooner than anyone expected, and this was made clear at our exhibit during CES 2014.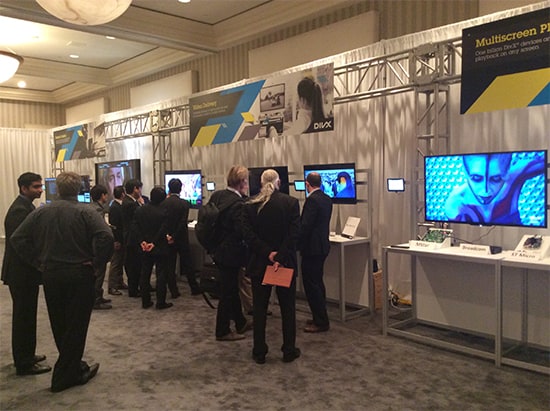 For those who don't know, HEVC is a new compression standard that promises to deliver video with up to 50% bitrate savings at the same quality as H.264. And 4K is a video resolution with four times the pixels of 1080p.
Just a year ago, industry analysts were saying that HEVC adoption for consumer content services was at least 5 years away and that devices wouldn't support the standard until about 2015. But the DivX team is set on proving them wrong. In September 2013, we launched DivX 10, the first consumer software to enable high-quality DivX HEVC video creation and playback. We beat VLC, Media Player Classic and GOM Player, and in just 3 months, DivX 10 has been downloaded more than 15 million times. We are also working with key chipmakers MStar, Broadcom and ST Micro to enable DivX HEVC 4K playback in televisions and set-top boxes.
All this revved-up innovation has led to DivX being able to show some mind-blowing advances in video here at CES, like…
Live encoding, decoding and streaming of HEVC video
Kalray, a maker of advanced chips, participated in a demonstration for French service provider Bouygues that included live encoding on a PC and decoding on a set-top box of DivX HEVC video at 4K. We also showed a live HEVC video stream being piped in from our cable head-end in Tulsa, Oklahoma. So visitors to our booth were able to watch FOX News and HGTV on a Google Nexus tablet being streamed live. This is just one example of how DivX is powering live encoding and enabling live streaming solutions with our partners. It looked darn good, don't you think?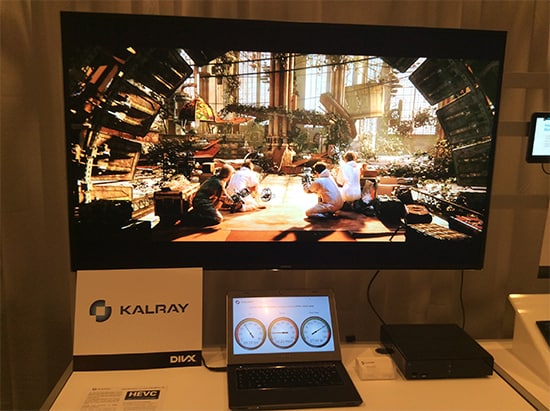 Split-screen display – HEVC vs. H.264
On one massive 84-inch Sony TV, we showed side-by-side video comparing the quality and bitrate of H.264 and H.265 (HEVC) video streams. On the HEVC side, we consistently had a lower bitrate and higher quality, demonstrating the benefit of HEVC. In short, if a broadcaster were to adopt HEVC, they could deliver more and better video to more viewers.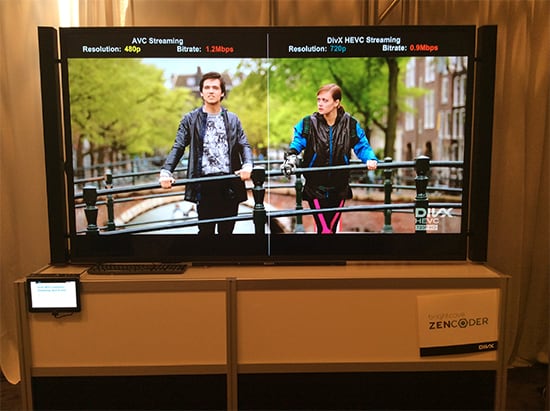 DivX 10.1
We were first with consumer software that enabled DivX HEVC video creation and playback, and we're first with DivX HEVC 4K too. With the DivX 10.1 release, we added support for the DivX HEVC Ultra HD (4K) profile to DivX Converter, Player and Web Player, new HEVC encoding modes and a DLNA controller. Now you can convert to DivX HEVC Ultra HD profile and playback 4K video in DivX Players, choose the right encoding mode to balance the video quality and encoding speed of your HEVC encodes, and stream your video to any DLNA-capable device in your home.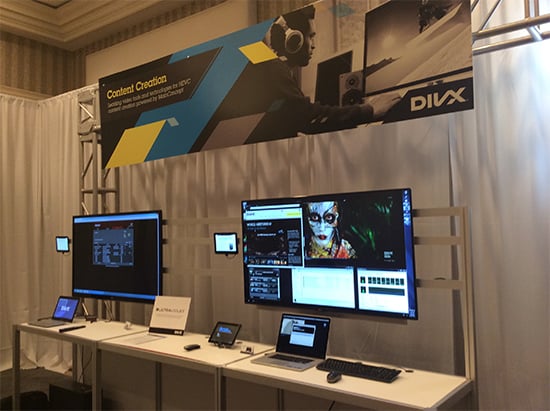 UltraViolet DRM approval & first DivX Plus Streaming® Certified TV
The studio-approved digital download format UltraViolet hasn't added a new DRM format in years, but they recently conditionally approved DivX DRM. This means that soon UltraViolet retailers can deliver high-quality movies and TV shows for download in the DivX format, and it speaks volumes about the confidence the studios have in our technology.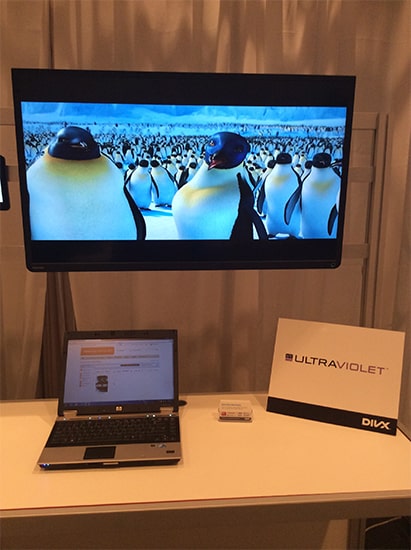 DivX HEVC video on every kind of screen
Given our long history in consumer electronics devices, it's no surprise that chipmakers MStar, Broadcom, ST Micro, Qualcomm and Intel are working with us on DivX HEVC-compatible chips that power phones, tablets, set-top boxes and TVs. At the show we demonstrated these chipsets playing back DivX HEVC in HD and 4K resolution.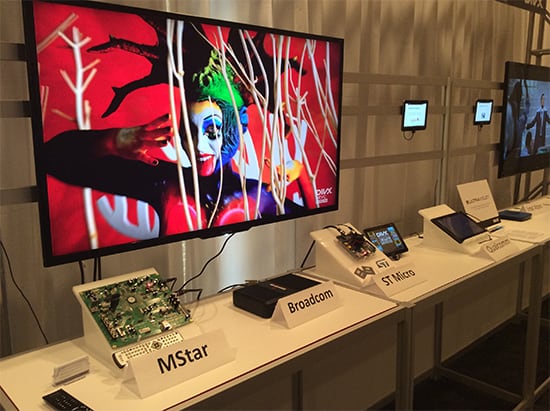 Toshiba shows DivX HEVC video
The DivX booth at Caesars Palace wasn't the only place you could see high-quality DivX HEVC video. Toshiba also showed it in their fabulous booth in the CES exhibit hall.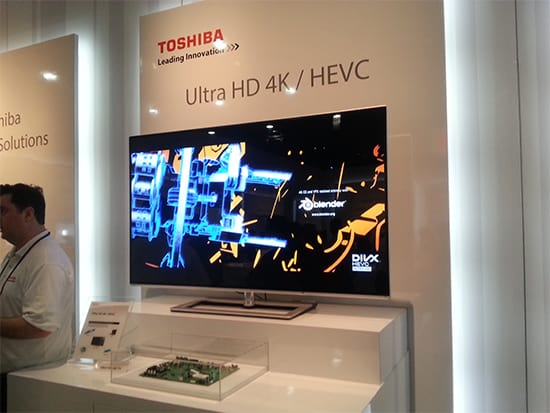 With the price of Ultra HD TVs dropping, and with devices starting to support HEVC video playback, the time to get in on all this high-quality video goodness is now. You can start today! Download DivX Software for free, right now.