DivX Pro is back!
Long-time DivXers may remember DivX Pro from several versions ago. Back then, DivX Pro unlocked output profiles in Converter and delivered advanced features in DivX Codec Pack. We decided to make output in Converter free back in DivX 8, and Codec Pack is no longer.
But we've added several new premium audio and video components for DivX Software since then, and we've been working on new advanced features for Player and Converter. You may remember from recent updates the new Dolby Audio™ Edition and the evolution of MPEG-2 Plug-in to Video Pack in 10.3, and the new DTS-HD® Plug-in in 10.3.1. Now in 10.4, we've added video cropping and other custom encode settings in Converter, the ability to save snapshots and play HEVC 10-bit video in Player, and removal of advertisements in Player and Converter.
All these new features and the optional components we already offer are now available in one easy package: the new DivX Pro.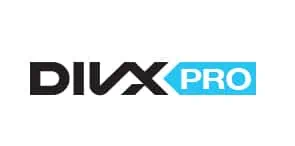 Everything that's been free in DivX Software up to this point will continue to be free. Nothing changes for you if you're using the free version of our Software. If you've bought, or want to buy, DFX Audio Enhancer, Dolby Audio Edition, DTS-HD Plug-in, or Video Pack, you can continue to do so. They continue to work and you can still buy them à la carte.
If you've been thinking of buying more than one of the optional premium components, or love all the new Pro features we've added in 10.4, DivX Pro is a great opportunity to get everything: one purchase, one download, one serial number. And, we've priced it so you get a sweet discount. Who doesn't love saving some $$, right?
Making 4K video even better!
DivX Pro isn't the only exciting thing that's new in 10.4: we've also added hardware accelerated decoding of HEVC video up to 4K in DivX Player.
You may remember our post from earlier this year, 'The Goods Under The Hood', where we explained hardware acceleration and how we incorporate it into DivX Software to help make conversions faster and playback smoother, less resource-intensive.



Prior to DivX 10.4, hardware acceleration was available for AVC (H.264, MKV/MP4) and ASP (MPEG-4, DivX/AVI) video. Now, HEVC (H.265, MKV/MP4) video can be played in DivX Player using the CPU on 4th, 5th, and 6th Generations of Intel® Core Processor families.
This means that the experience of playing back 4K video up to 60fps, in particular, may be much improved. You may CPU usage or Memory usage drop, or finally be able to watch the video without frames dropping. For those of you interested in more details, we've shared preliminary test results of playing HEVC 4K video in DivX Player on a Skylake system over at DivX Labs. Or, learn more about DivX Accelerated, the integration of hardware acceleration capabilities in DivX Software.