Video streaming services have never been more popular than they are now. With dozens of different streaming providers, it feels like virtually every movie or television show ever created is available for anyone to watch, anytime on any device. But the streaming video nirvana that we now take for granted seemed like a distant dream back in 2001 when a brash San Diego start-up company created one of the first Internet-based video-on-demand platforms.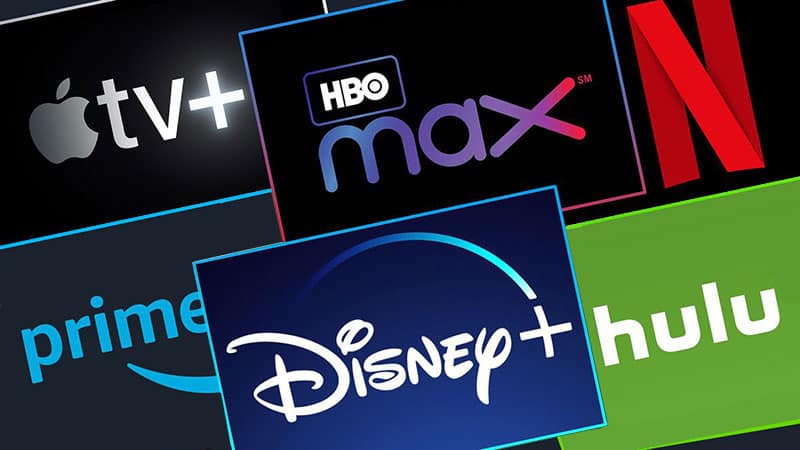 The DivX® Open Video System — first introduced nearly twenty years ago — pioneered many of the technology innovations and product features that would become key components of the services we now use every day, helping lay the foundation for a massive change in media distribution and consumption.
It all started with a codec. In 1999, Jerome "Gej" Rota, a young French animator, created a version of an MPEG-4 video codec (a portmanteau of "coder/decoder" that encodes a data stream for transmission and then decodes it for playback) that enabled DVD-quality video at small file sizes. Jerome started a company with a


few other budding technology entrepreneurs, and in August 2001 DivX 4.0, the first official DivX codec, was released to the public. The Internet video community responded with great enthusiasm, and DivX soon became the standard for full-length, high-quality video transferred over peer-to-peer networks.
DivXNetworks, the company behind DivX, had been working in parallel to create an Internet-based video-on-demand system that built upon the quality and performance of the DivX codec. The goal was to create an end-to-end system for the secure sale and rental of feature films over the Internet.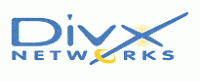 Due to the inferior quality of incumbent technologies, industry concerns about the effectiveness of existing digital rights management solutions, and the lack of universal broadband access, Hollywood studios and content creators had been slow to embrace an Internet based video-on-demand strategy.
The DivX Open Video System sought to address these concerns by implementing a few key innovations:
A flexible, key-based digital rights management system that tied purchased content to a user rather than a device, making the videos more secure while improving the viewer experience.

A core codec that offered industry-best compression and performance enabling full-screen, DVD-like quality that was vastly superior to the pixelated, postage-stamp size viewing experience associated with Internet video at the time.

A "progressive download" feature that allowed the viewer to begin watching a purchased or rented video after only a few minutes while the file continued to download in the background. Downloading a full-length feature film over early broadband connections could take 45 minutes or more, and at the time users were accustomed to waiting until the download was complete to begin viewing.
The development of the DivX Open Video System (OVS) was led by Director of Engineering Eric Grab and a team of dedicated programmers, codec engineers and video technologists. Eric and DivX co-founders consulted with the MPAA and Hollywood studios before beginning development to better understand the needs and concerns of the film industry and created a digital rights management system tailored to address those needs. "We worked hard to understand the very real concerns that Hollywood had about security, and we took those concerns seriously. The digital rights management solution we created tried to balance the concerns of rights holders with the needs of the viewer, and I think we got that balance right," said Grab.
A small start-up where each employee wore many hats, the entire company participated in the development and testing of the OVS. Employees volunteered to stay after hours conducting QA, testing playback quality and logging bugs. "It was a true team effort," recalls Tom Huntington, an early DivX marketing employee. "Everyone did their part to help the product get over the finish line, and we all believed deeply in what we were doing."
Meanwhile, the small DivX sales team met with every film studio and content distributor they could find. The big studios were intrigued by the technology but still hesitant to dip their toes in the waters of online distribution, in part out of fear of cannibalizing the then booming DVD business that was bringing in record revenues. Smaller production companies and distributors proved more open to the idea, and several signed up as launch partners.
On September 6, 2001, the DivX OVS officially launched with partner Strand Releasing, an independent film distribution company. The first feature film available on the platform was called "World and Time Enough," offered as a five-day rental for $4.95 on the Strand Releasing web site. Several more companies followed suit, and over the next few years thousands of independent titles were sold and rented by DivX OVS partners.
With the launch of the DivX Certification program for consumer electronics devices in 2003, support for DivX DRM was built into every DivX Certified device, ensuring customers could play back DivX OVS titles on their televisions. Hundreds of millions of devices spanning virtually every major CE manufacturer were released supporting DivX OVS playback over the following decade and beyond. Today, there are over 1.5 billion DivX Certified® devices shipped worldwide.
The DivX OVS was one of the first commercially available Internet-based video-on-demand platforms, enabling viewers to experience high-quality feature films in an entirely new way. Far ahead of its time, the DivX OVS launched a time where broadband Internet access was not yet ubiquitous, in a business environment where Hollywood studios were not yet ready to embrace digital distribution for a variety of reasons.
In 2007, a full six years after the launch of the DivX OVS, Netflix introduced streaming to their platform, eventually proving successful in breaking the loggerhead that kept Hollywood from embracing digital distribution. Many of the features that we take for granted in our everyday video consumption were pioneered by the DivX OVS, from DVD-quality picture over IP networks to flexible, transparent DRM and the ability to watch a purchased or rented title on multiple devices. "When I look back on it now, it's clear that we were ahead of our time in a number of ways," Grab said. "I'm proud of the work our team accomplished, and it's gratifying to see the vision we had for the future of video come to fruition."