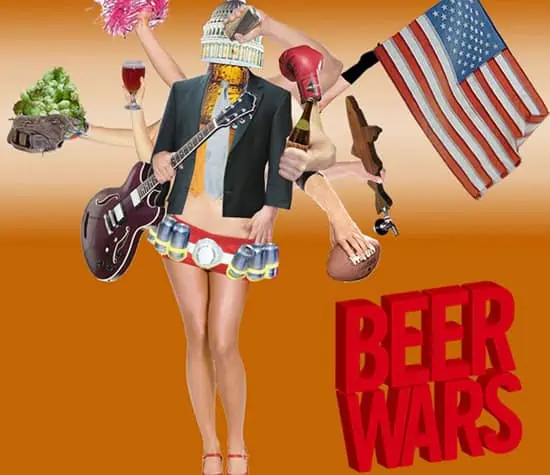 "From the Grab Bag" is written by various members of the DivX team and highlights under-the-radar movies that are available in DivX format."
So now 2010 is almost over and 2011 will soon be upon us. It is that special time of year when we turn to thoughts of family, traditions and….beer. Specifically craft beer.
The DivX headquarters are located in San Diego, California. Most people know San Diego for its great weather, good surf and scenic sunsets. What you may not know, however, is that San Diego also has a growing (and thriving) craft beer industry. The selections found in our local bars go beyond your basic variety of fizzy yellow beers. The beers here are about as unique as the people who drink them.
So imagine how happy I was when I was browsing through the DivX Video-on-Demand catalog for another "From the Grab Bag" entry and found a documentary titled "Beer Wars." Check out the synopsis and the review after the break:
BEER WARS is a feature-length independent documentary that takes you on a no holds barred exploration of the U.S. beer industry that ultimately reveals the truth behind the label of your favorite beer. Told from an insider's perspective, the film goes behind the scenes of the daily battles and all out wars that dominate one of America's favorite industries.
The documentary was well edited, had a good pace, and was a lot of fun to watch. It was a good blend of solid fact finding and old fashioned entertainment. The documentary tells a story of the little guys vs the corporate behemoth (also known as Anheuser Busch). One of the main craft brewers it followed was Sam Calagione, the founder of Dogfish Head Brewery. You may recognize him from his new show "Brewmasters" on Discovery Channel. He has a great personality and really embodies the American entrepreneurial spirit.
I'm not sure how the weather is where you live, but here in San Diego it is wet and stormy. We anticipate it will be a perfect night for ordering in, grabbing your favorite craft-brew and watching a movie. With DivX video-on-demand, you won't even have to leave your house. Just click on over to Film Fresh, download the movie, and play it back on your DivX Certified Device.
Cheers.
Download "Beer Wars" in DivX format from Film Fresh