Newer, better, awesomer…and free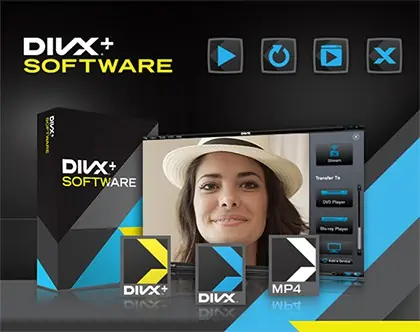 In case you haven't heard me shouting in excitement as I run through the streets, we just launched the latest version of DivX Plus® Software. I know, it's about time, right? And as always, we believe in making great software available to everyone who wants it, so go get your free download now.
We're proud that our latest offering delivers the same great video creation and playback you expect, along with more freedom and features than before. Learn more about DivX Plus Software or read on for a quick recap of why it's awesome…
It's new:
This latest release includes minor design changes and major improvements to our underlying engines for creation (encoding) and playback (decoding). In addition, we're proud to announce two new features:
MKV video streaming to any DLNA-compatible device in your home
MP4 conversion so you can output video to play on iPhone, iPad and more
As you know, DivX Plus Software is optimized for high-quality DivX video playback on any computer and for transfer to any of the 750 million DivX devices on the market, but we also want to give users the freedom to watch their videos anywhere. Consider our DLNA support and the new MP4 profiles a celebration of an open media environment that puts you in control of how, when and where you enjoy your videos.
It's better:
On select AMD systems, DivX Player and DivX Web Player supports hardware accelerated playback for SD and HD videos, meaning you can enjoy video playback without taxing your CPU or draining your battery. In this new version, DivX Plus Converter uses a new, more powerful encoding engine and supports hardware accelerated encoding with Intel Sync (Windows only, requires Intel SandyBridge/IvyBridge processor), so you get faster conversion to more video formats than ever before, along with:
A superb playback experience. While some media players play every video format under the sun, DivX Plus Player and Web Player play them all…and plays them well. We license the technologies we don't build ourselves and employ skilled developers who are tasked with ensuring a quality video experience on your computer and on DivX Certified® devices.
Windows and Mac…parity at last. With an updated Converter with MP4 presets and DivX To Go for transferring and streaming video to a range of devices, Mac users are in for a long-overdue treat. Judging by the long lines around the Apple store for the new iPad mini, Mac folks may be used to waiting patiently, but starting now, they won't need to wait around for DivX software updates.
More formats and features support. Our software plays and converts all the most popular videos (even VOB, TS, MPG and SVCD if you get the MPEG-2/DVD Plug-in and still more if you download some extra filters) but more important, it includes playback support for Blu-ray-like features that take your movie-watching experience to the next level. Optimized subtitle fonts to cover all languages, multiple audio tracks, smooth FF/RW, auto-chapter points? Yeah, we got that. And we support these features in DivX Certified devices too.
It's awesomer:
Word nerds, stop cringing. We know "awesomer" isn't a word, but we reserve the right to make up stuff when we're this excited. This release is momentous for a number of reasons, but we're most proud of that the fact that we were able to convince our bosses to make formerly Pro-only (read: paid) features like AVI conversion available for free, forever. We absorb the licensing costs that are central to the DivX (MPEG-4) and DivX Plus (H.264) video experience. However, for formats like MPEG-2 that are outside of the DivX profiles, we offer you MPEG-2 Plug-in (and others in the future) that work with our software. Or you can download additional free filters for extra conversion and playback capabilities.
And while we can't share too much about what's on the roadmap, believe us when we say we're working hard to bring you even more DivX awesomeness in our next release. Until then, we're sending DivX love to all the movie lovers, video geeks and regular folks who believe that video should be free.
And here's how to get it
First, put away your credit card…all this hotness is free. To get this latest version of DivX Plus Software, simply download and follow the steps to install it. And after you've had a chance to play around, please share your feedback, suggestions, and ideas in our new forums.
Why are you still here? Visit our software page to start your free download.