In 2006, DivX® was a thriving technology company with a popular video codec used by millions of people around the world. DivX technology was integrated into tens of millions of DVD players and consumer electronics devices from major manufacturers, enabling consumers to playback DivX videos on their televisions.
Though DivX and other technologies were enabling high-quality Internet video in a way that had never been seen before, "video sharing" as we know it now was still in its infancy in 2006. YouTube had just launched the previous year and was growing quickly, while the increasing popularity of smart phones and digital still cameras that shot video was giving rise to a new category of videos called "user generated content."
Early user-generated-content generally consisted of relatively low-quality, short "snackable" clips that people passed around online—dogs on skateboards, pratfalls and pranks, etc. Vlogs and longer-form content were less prevalent, but more and more creators were starting to become interested in the Internet as a platform for substantial, high-quality content.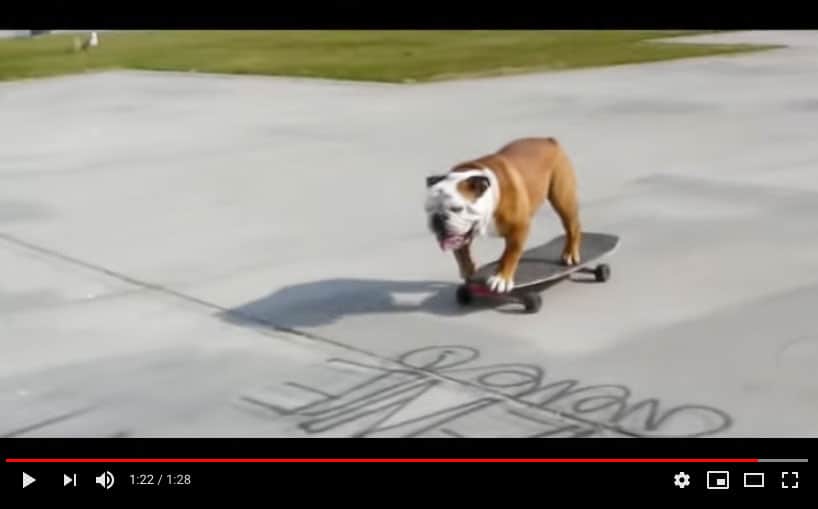 The DivX team saw an opportunity to create a video-sharing site that offered some key features that other sites at the time lacked, namely:
HD-quality video. YouTube and other similar sites at the time used Flash to deliver video, resulting in low-quality video that was fine for a quick clip of cat playing keyboard but was far from cinematic. DivX technology enabled real HD-quality playback on the Internet, comparable to Blu-ray DVDs, something other services couldn't offer. YouTube content was also streaming-only, so users couldn't download files and play them back later.
Big screen playback. Flash and other competing technologies were not integrated into consumer electronics devices, making it difficult if not impossible to play user-generated content beyond the PC. The huge installed base of DivX Certified® devices would allow users to download files from the site and enjoy them in their living rooms, or even stream video directly to their televisions using connected devices.
Higher–quality content. YouTube catered to casual users and video creators who wanted light, short-form content. The DivX team saw an opportunity to offer a platform for talented, creative directors and creators who were creating high-quality, engaging content.
The DivX team spent months developing the bones of what would become Stage6 (initially codenamed "Zen Garden") focusing not only on technical innovation and product usability but also looking to create a true community where users could explore, share and engage with creators.
As DivX co-founder Darrius Thompson said at the time, "We've tried to create a site that lets content creators give their viewers a true 'lean-back' video experience, with the highest possible visual quality, the greatest amount of options to bring content beyond the PC and the ability to create a real, engaged community around their content brands."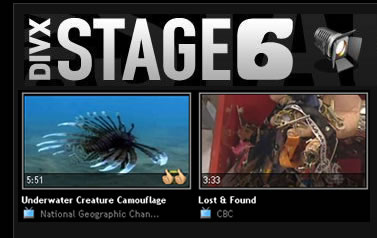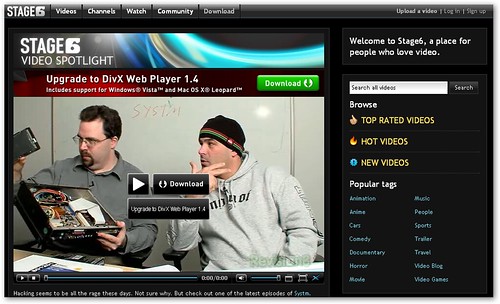 The site was built around the notion of "channels", enabling creators to build their own branded mini sites to feature their content and interact with users. The DivX community team reached out to filmmakers, video bloggers and multimedia artists from across the globe, amassing a diverse and engaging collection of content that would be available at launch.
Stage6 launched the first Alpha version of the site in August 2006 with little fanfare or marketing. The site proved an immediate hit with users thanks to the high-quality of the video and the wide range of compelling content. As Stage6 continued to grow in popularity, more and more creators were drawn to the service and the community of users flourished worldwide. DivX later launched updated versions of the site, with a new look and feel and better tools for creators to interact with their fans. These later versions of Stage6 were powered by DivX's innovative HTTP-based web player, which for the first time offered a high quality home theater-like experience for web video.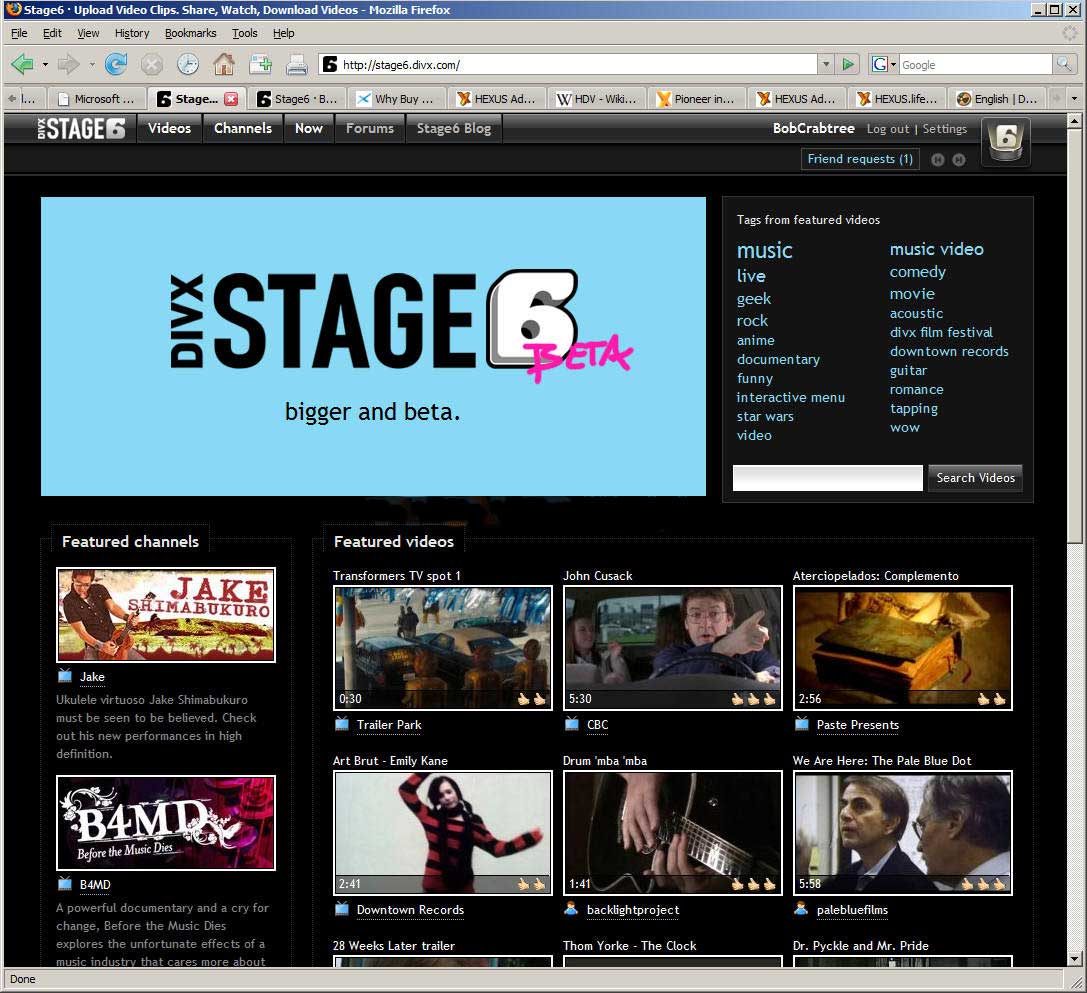 Later in 2007, DivX launched a new product called "DivX Connected," a media streaming device that let users play DivX content on their televisions directly from the Internet. Stage6 was integrated into the device, offering content creators the ability to distribute their videos directly to the living room, a feature not possible on other video sharing sites.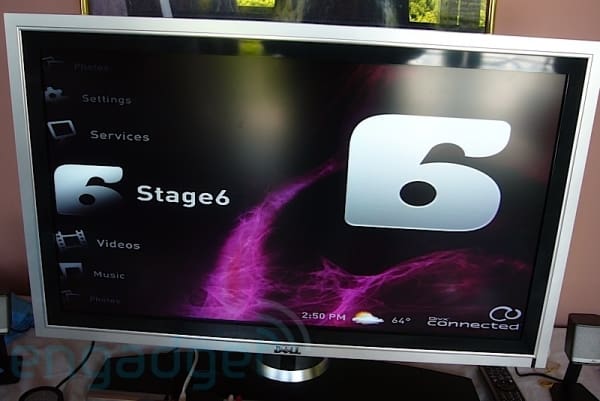 By early 2008, Stage6 had over 17 million monthly unique visitors and over 360 million page views. The site was hailed by technology journalists and beloved by millions of users all over the world. Leading  industry publication TechCrunch hailed the "stunning video quality" that Stage6 offered, and many others agreed. "One reason it was so great was the fact that the content was compatible with over 70 million electronic devices from major manufacturers," wrote Cybernet News. "This meant playing back videos gathered from Stage6 was easier than ever."
Like all good things, alas, Stage6 was destined to end. The enormous popularity of the site led to huge hosting costs (bandwidth was a lot more expensive back in those days), and the DivX board of directors found it difficult to justify continuing to operate the site from a financial perspective. Efforts were made to separate Stage6 into a separate company or sell the asset to a third-party, but no deal could ultimately be reached, and the site was unfortunately shut down for good on February 26, 2008.
The legacy of Stage6 lives on, though. Over time, YouTube and other video sharing sites would come to adopt many of the innovations that Stage6 pioneered (and which we now take for granted)—HD quality video, TV playback, longer-form content, community tools. The notion of full-length, cinematic quality video delivered over the Internet has become ubiquitous, and the cost of operating a video-sharing site dropped significantly over time. Stage6 is remembered fondly by the DivX team that built it, the content creators that found new audiences through the site, and millions of viewers who got their first taste of truly high-quality video on the Internet.