If you happen to be cool enough to live in Austin, Texas, or even if you're just cool enough to travel there for SXSW, make sure you head over to the Austin Music Hall on the evening of March 15th, when gdgt.com is hosting a live event sponsored by DivX.
DivX folks will be at the event giving product demos and showing off some of the latest DivX Certified gadgets. We will also be giving away our new software and handing out t-shirts and coupon cards for DivX movies–while supplies last, of course. Check out the date, time, and map after the break, and join us if you can.
What:  gdgt live in Austin (presented by DivX)
Where:  Austin Music Hall, Austin, TX
When:  7:00pm March 15th, 2010
Who:  Anyone! This event is open to gadget lovers of all ages.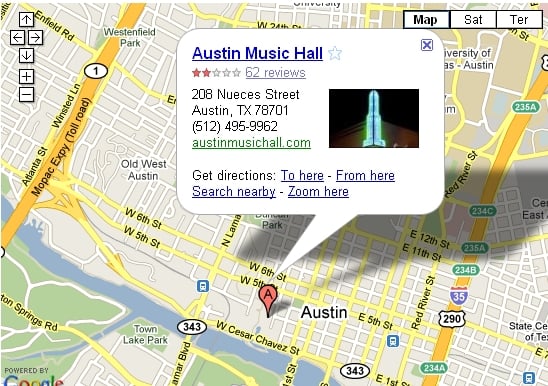 Click here to RSVP to the event on Facebook