by Jim Styn
I love the HBO series, Silicon Valley. The characters/actors are incredible, the writing is amazing and the stories are hilarious. It's a great caricature of the tech industry without becoming an absurd parody and I love when you can see bits of real tech entrepreneurs in the fictional characters (my favorite is Russ Hanneman based on Mark Cuban).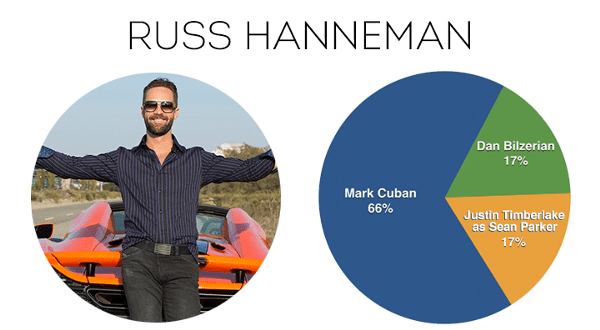 That said, as someone who's worked in the tech industry — especially at a video compression company — for many years, it sometimes feels like the show is outright mocking me. Too often I've had the feeling that the show was reading my work diary … if I actually had a work diary. I suppose I'm just jealous that I wasn't asked to be a consultant on the show (I must have been the next choice after former Twitter CEO Dick Costolo, who serves as a consultant).
Some of these examples may only make sense if you've seen Silicon Valley. Whether you know the joys of Bachmanity Insanity and Hooli-Con or haven't yet checked it out, here are five times where working at DivX was identical to Silicon Valley.
1. 4K streaming for UFC
Spot the differences between these two paragraphs:
The compression team at Hooli, using the Nucleus product, was trying (and failing) to stream "live 4K resolution over the Internet" of UFC fights. They offered "Fight Pass powered by Nucleus" to watch matches. (From Season 2, episode 6)
And…
The compression team at DivX, using the NeuLion Platform product, was trying (and succeeding) to stream "live 4K resolution over the Internet" of UFC fights. They offered "Fight Pass powered by NeuLion" to watch matches.
That's crazy, right? Nucleus and NeuLion (pronounced "New Lion") were both working with UFC to deliver 4K streaming over the Internet? DivX separated from NeuLion in 2018 and Neulion was later acquired by Endeavor — who also purchased UFC for $4 billion in 2016 — but the uncanny similarity lives on.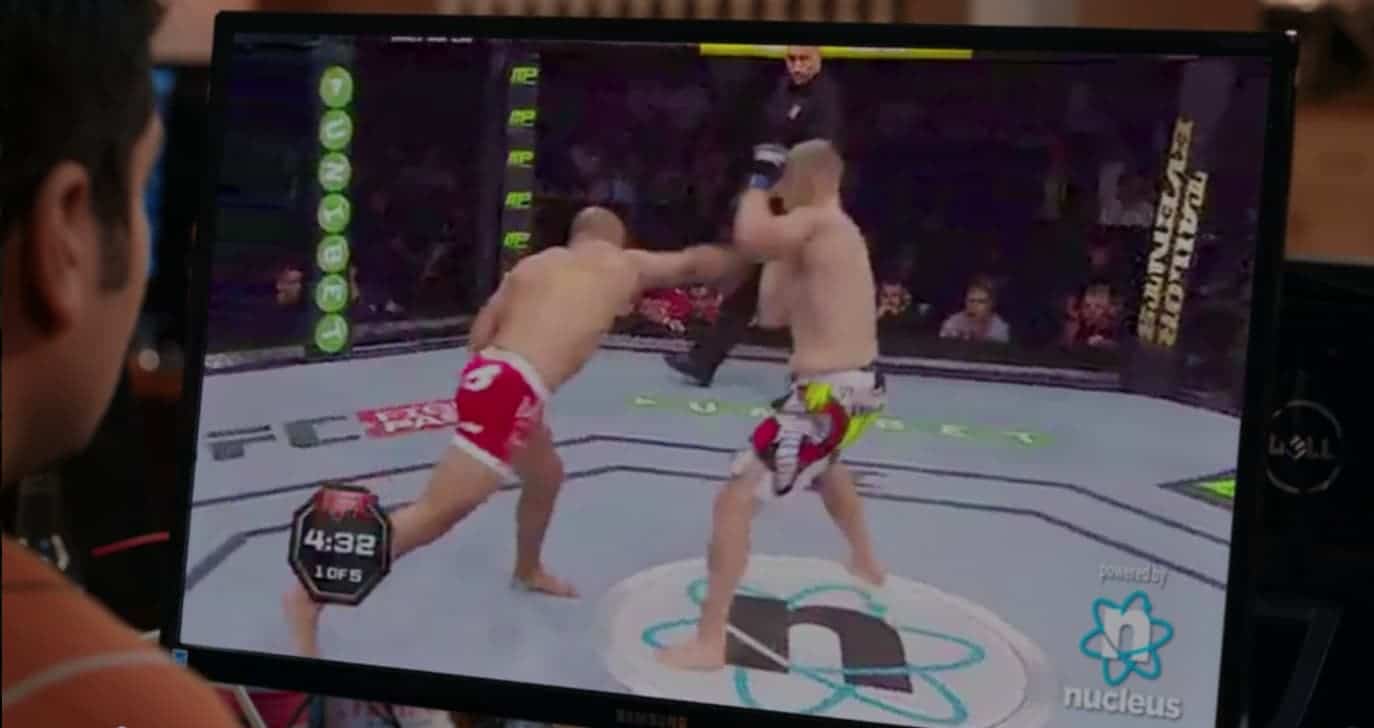 2. Naming Insanity
Naming a company or a product is considerably more difficult than it seems. Company and product names aren't amazing the first time you hear them, but become stronger as they get associated with the good or bad values of the product over time. Is Nike a great name for a shoe company out of the gate? Probably not, but it is a great brand and has become a great name. There are exceptions, like the perfectly named "Groupon" (Group-based coupons), but in general, naming a product is harder than expected, particularly given the tremendous amount of new products/apps that exist.
I have pages and pages of physical and digital notes with naming ideas. Hundreds and hundreds of truly terrible ideas and a few gems. I've brainstormed in groups, sat in isolation, meditated and even the occasional team naming discussion over drinks (the latter is never useful, but quite often entertaining). What's wild is that one of the finalists for a DivX product name in 2013 was Nucleus … the name used for the streaming product from Hooli on the show.
At one point Erlich, the owner of the house incubator that Pied Piper was living in, decided to go on a Vision Quest (with the help of hallucinogens) to rename the company. I can certainly relate to the desperation in seeking outside "help" on a creative naming strategy and the variety of names circling through my brain taunting me. Fortunately, I never ended up curled into a ball on a gas station bathroom floor muttering to myself … yet.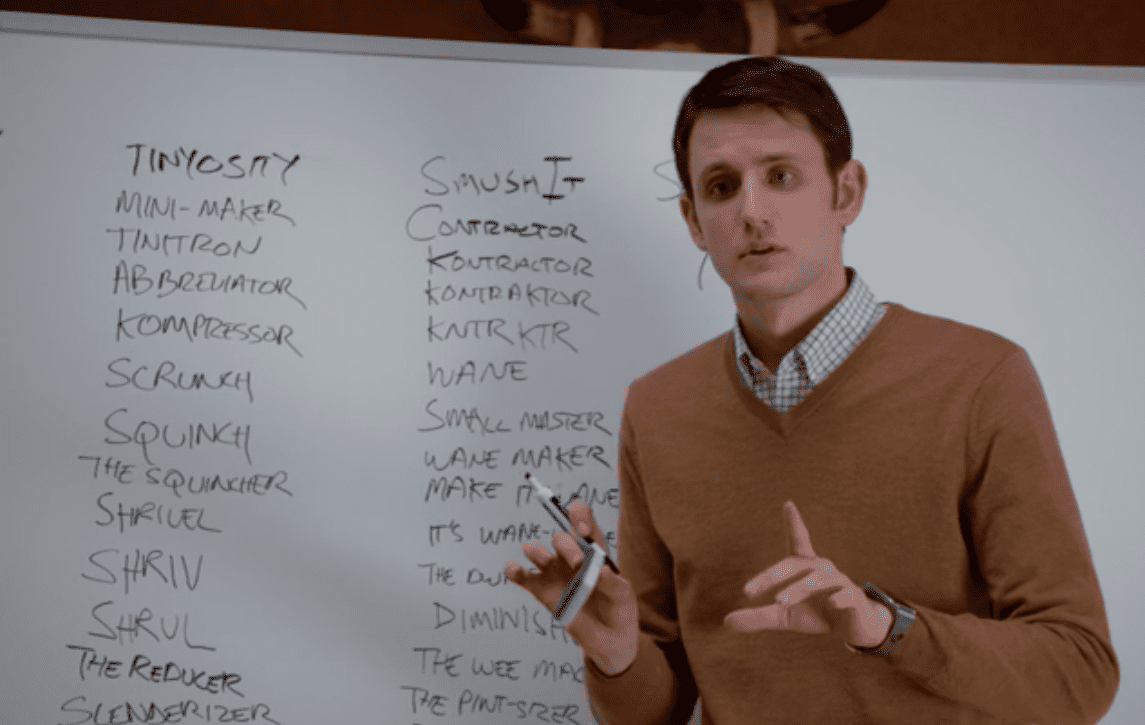 Minus the collared shirt under the sweater, this looks a lot like a DivX naming session.
3. Adult, um, "Lifestyle" content
In Season 2, episode 7, in an effort to avoid being absorbed by a competitor, the team at Pied Piper looks to the adult industry to showcase their technology and earn some revenue. As Jared points out in the episode, "Adult content has driven more important tech adoption than anything. The first fiction ever published on a printing press was an erotic tale … and from there it was Super 8 film, Polaroid, home video, digital video, video on demand…"
Well, the same can be said for the innovative technology of DivX. When we released the world's first internet-based video-on-demand platform back in 2001, adult sites were some of the first partners to embrace the new distribution model. And, just like the team at Pied Piper, the DivX encoding team needed to ensure that the content was compressed properly without losing any noticeable quality. Needless to say, this team worked in a closed-door environment.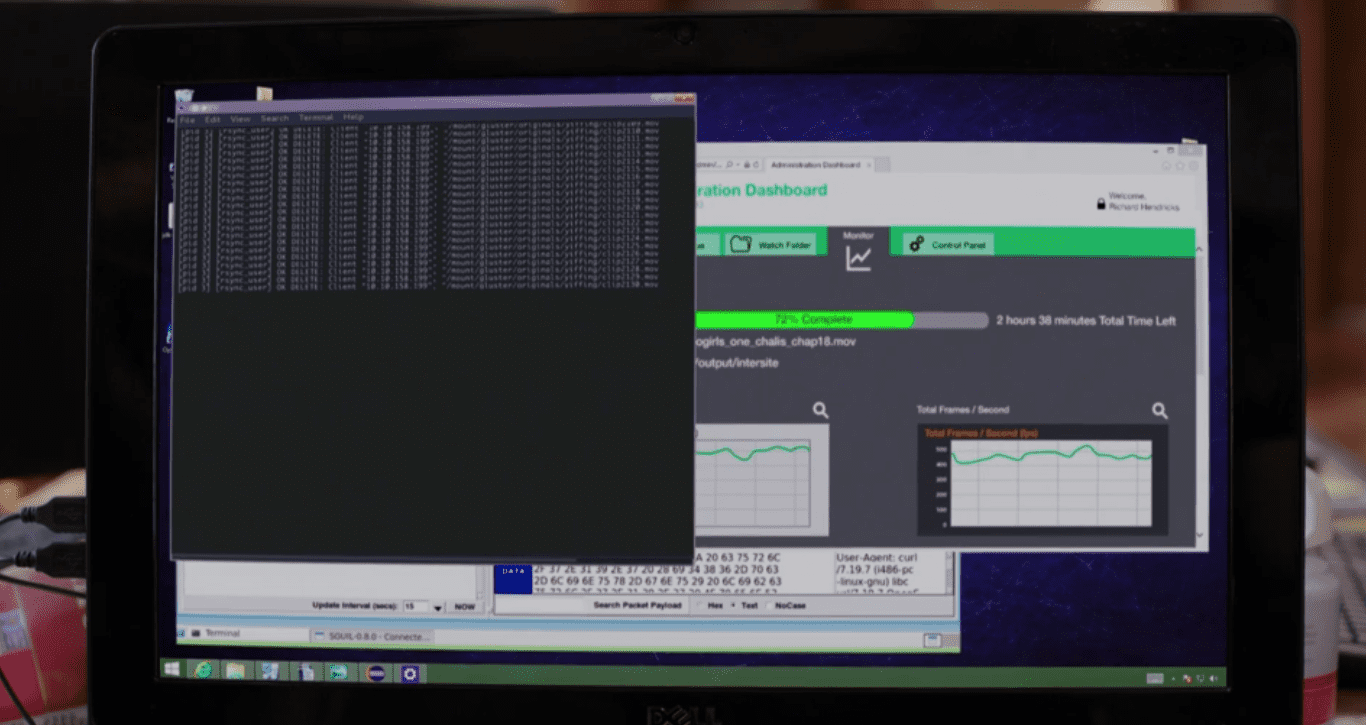 4. Global Engineering Team
Unlike Pied Piper's Bertram Gilfoyle, there were no known devil worshippers on the DivX engineering team (I think), but we did employ an international team. Like the shows characters Gilfoyle (Canada) and Dinesh Chugtai (Pakistan), our original codec team of five engineers were from around the globe including Italy, France, England, Russia and the United States.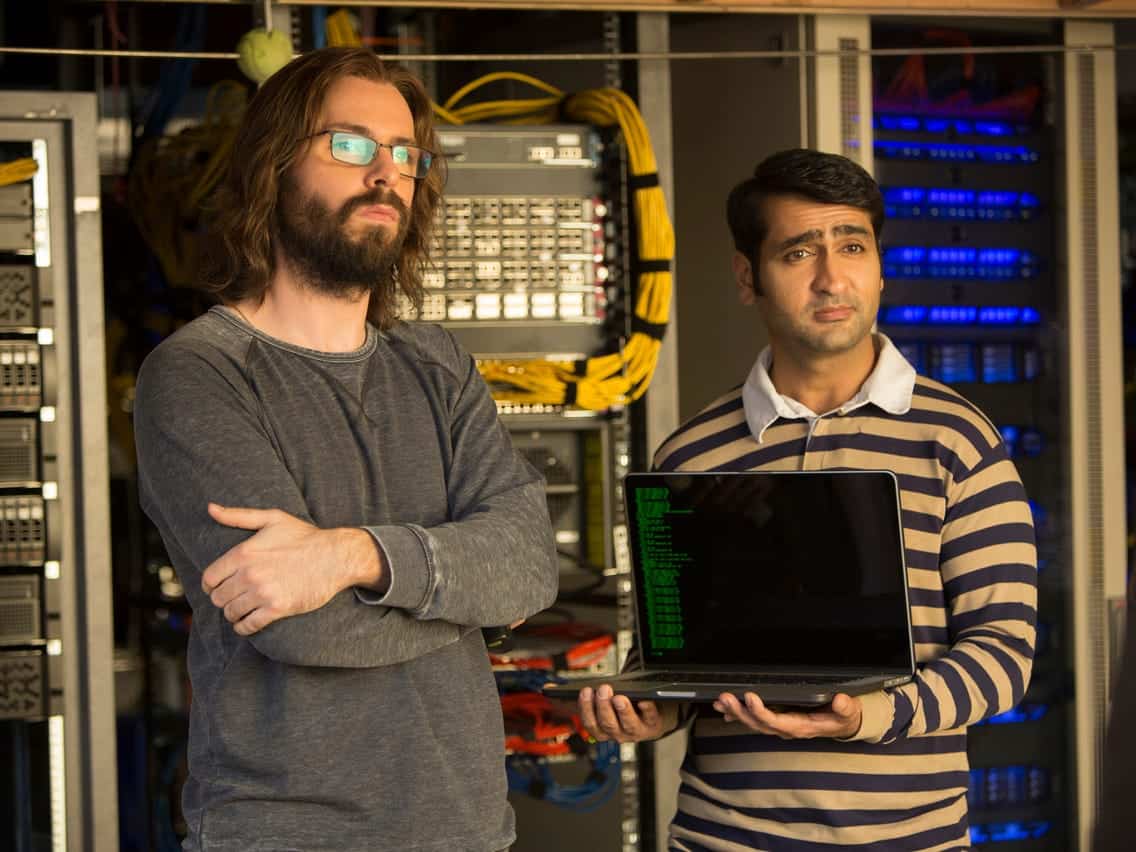 5. David and Goliath
Perhaps the most familiar aspect of Silicon Valley and working at DivX was in the first season of the show. The stories of how both Pied Piper and DivX got started, along with their initial hurdles, are quite similar. The first season of Silicon Valley revolves around a young engineer who creates better compression code and faces a battle with a huge tech giant with a competitive technology. That sentence could have easily been pulled from our article on the story of how the original DivX codec got started.
Our origin story doesn't begin with Richard Hendricks developing compression code and calling it Pied Piper, but rather with Jerome "Gej" Rota developing compression code and calling it DivX :-) (the name was a jab on the failed Circuit City proprietary DVD product). Instead of going against Hooli, DivX was up against a little company called Microsoft. In the end, the little guy with a lot of determination, creativity and innovation beat out the tech giant in creating better compression technology and bringing a superior experience to consumers.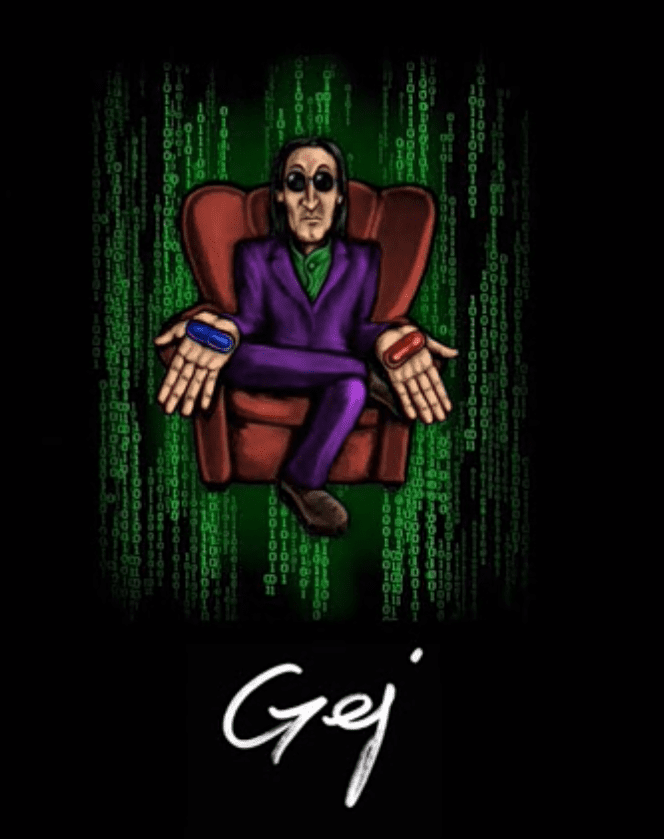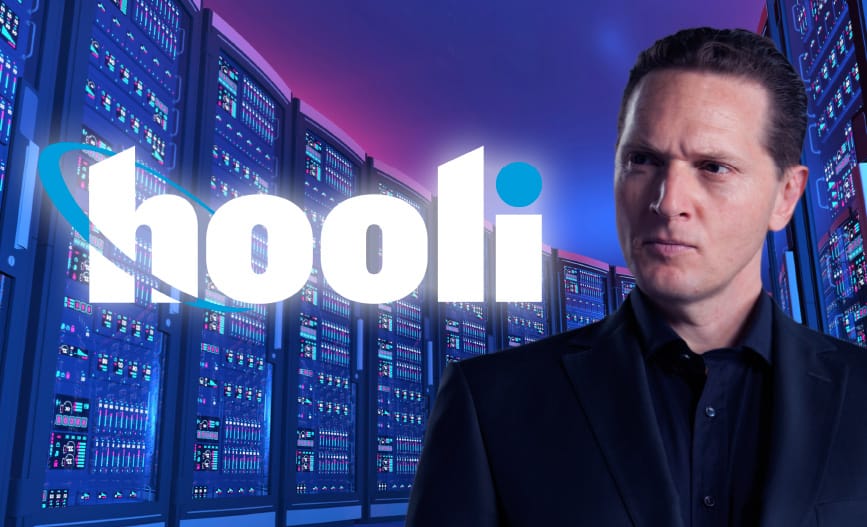 I'm sad that Silicon Valley is done, but glad to have enjoyed six entertaining seasons. So thanks for the memories, both real and fictional, and I'll see you at the next RussFest (AKA 'Earning Man").