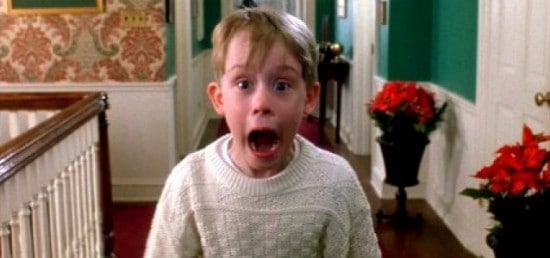 Sixteen movies, four rounds, two weeks, and a whole lot of votes later, we have finally reached the end of our "Merry Movie Madness". The dust has settled and "Home Alone" has emerged as the champion of Christmas movies. We have to admit, we did not see this one coming. Intrigued, we decided to look up a few facts about this 1990's classic:
"Home Alone" was written and Produced by John Hughes ("Pretty in Pink", "Ferris Bueller's Day Off")
It was the #1 film in the box office for 12 weeks
It grossed $286 million in the theaters
"Home Alone" is listed in the Guinness Book of Records as the highest grossing live-action comedy ever.
The gangster movie "Angels With Filthy Souls" does not actually exist.
Whether it was "Home Alone" or "Santa Claus Conquers the Martians", we hope you enjoyed watching your favorite Christmas movie this holiday season. Also, keep an eye on your inbox because we will be notifying the prize winners shortly.