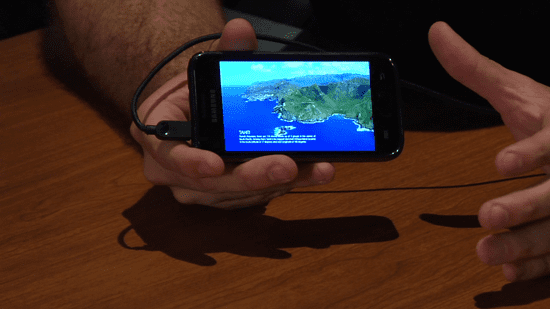 A short while ago, a new DivX 720p HD certified Galaxy S phone from Samsung found its way in to the DivX headquarters. Ever since it arrived it has been passed around from employee to employee. Everyone has read the hype around this phone and wants their own chance to see it for themselves. I was finally able to track it down and hold on to it long enough to do a quick video preview of this phone. After having a little bit of time to play around with this phone, I have to say: its pretty sweet. I love the super AMOLED screen (and I am a huge Android™ fan). DivX 720p videos on this phone look stunning. Check out the full video preview after the break:

No video? Get the DivX Plus Web Player for Windows or Mac
Subtitle are now available for this video. Press play and then right click on the video. Navigate to "subtitles" and choose your desired language. Subtitles are currently available in French, Spanish, Italian, and German. It is recommended that you watch the video in 'full screen' mode for the best experience.
View the HD Version here
Can't view the video? Try watching it on YouTube.