Version 10.2.3 of DivX Software is available today. Now in DivX Player, you can enjoy your videos with multiple languages at once thanks to added support for .SMI subtitles.
DivX Player can also display two subtitles at once for any supported subtitle format, including XSUB, SRT, and more. By default, the two subtitles will be displayed one on top of the other at the bottom of the video, but you can move the top subtitles around anywhere in the video window.
Download the update to enjoy your 4K HEVC videos with SMI subtitles.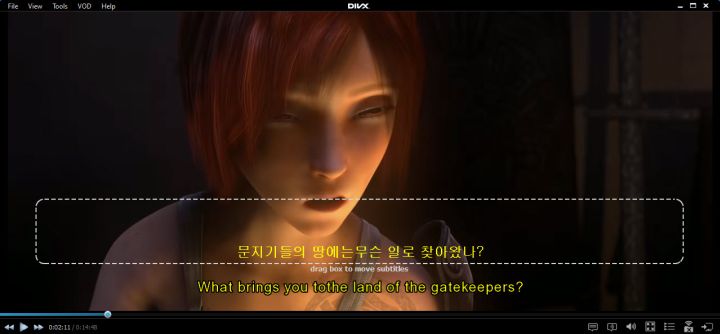 How to make SMI subtitles?
There are a several tools you can use to easily make SMI subtitles for your videos. Here are a few we've used and tested to work with DivX Software:
Hanbang
Neocaption
Subtitle edit
Subtitle workshop
Making SMI subtitle files is easy with these tools. Just add a line of text, select the timeframe for when the text should appear, and save the subtitles in SMI format.
Once you've made your subtitles, make sure the .smi file and your video file have the same name and are in the same folder for DivX Player to automatically display the subtitles when your video starts playing. You can also manually select your subtitles or choose a different language by right-clicking on the playback screen and selecting the Subtitle menu.
Enjoy your videos!