By Marcio Dirickson
Everything is being recorded. Not in a Big-Brother-is-spying-on-you way (although that may also be true), but in a everyone-has-a-recording-device kind of way. Most of us record video on an almost daily basis with our smartphone and action cameras to semi (or fully) professional DSLRs. In addition to recording family with my phone and diving excursions on my GoPro, I also use a dashcam and have captured some great footage along the way.
So we all have tons of content recorded on our devices … now what?
To truly enjoy our content, we want to watch it how and where we want. This is where DivX Converter (part of DivX Software) and the easy-to-use advanced features come in handy. The converter can encode your videos into a format you want and eliminate the need to understand a variety of video formats, audio codecs and more.
The DivX Pro version of the DivX Converter has some powerful editing capabilities that are simple to use even if you have no experience with video editing. The main three features that I've found useful are the ability to trim, crop and add a watermark — and you can also rotate and resize the video you are looking to encode as well.
TRIMMING YOUR VIDEO:
One of the advanced editing tools of DivX Converter is the ability to trim your video just to include the portion you want. This is done by selecting the clip duration of exactly what you want to keep through setting the start and end time using the timeline and handy buttons. The timeline to the right of the video will also show a preview of what the selected clip will look like, as well as show what is selected in blue, while what is being discarded is shown in black.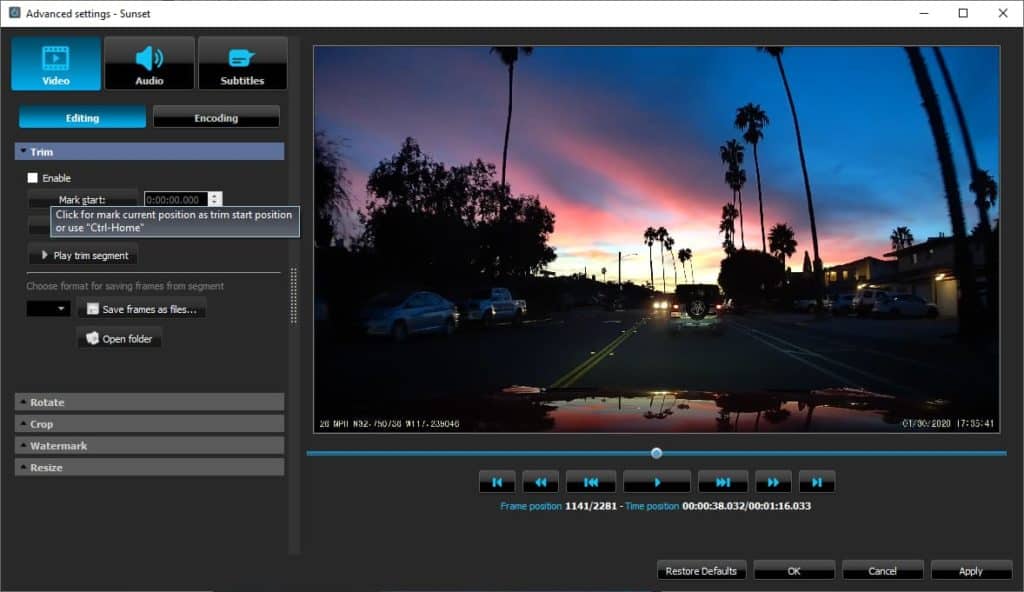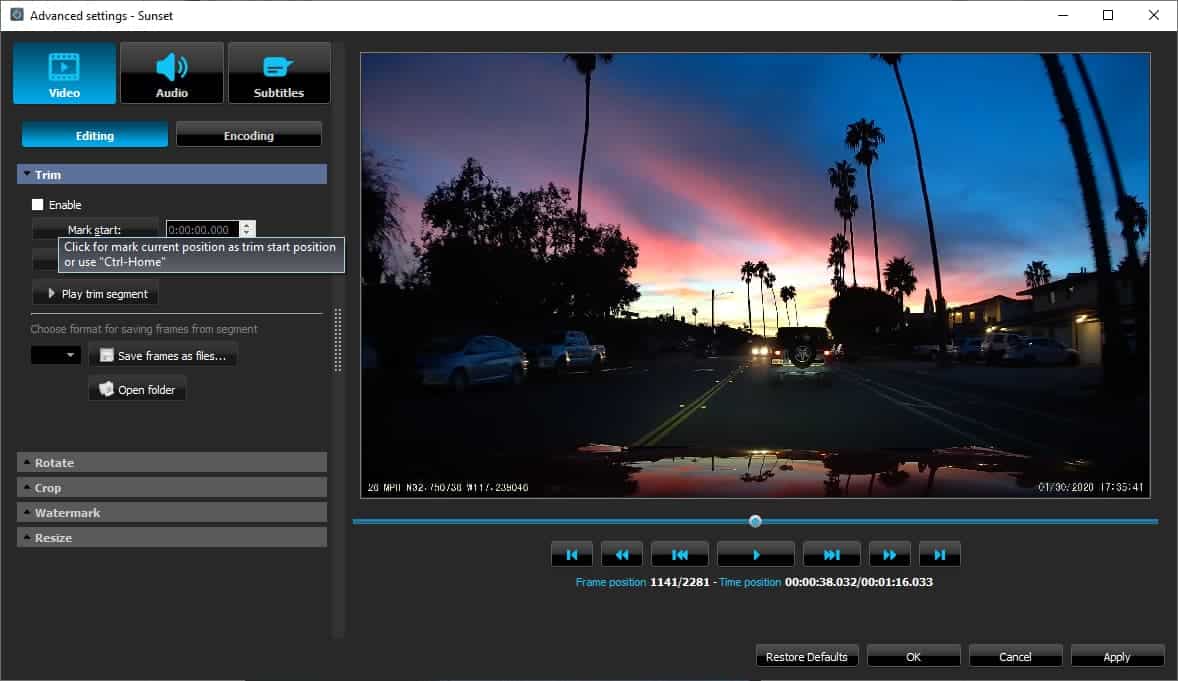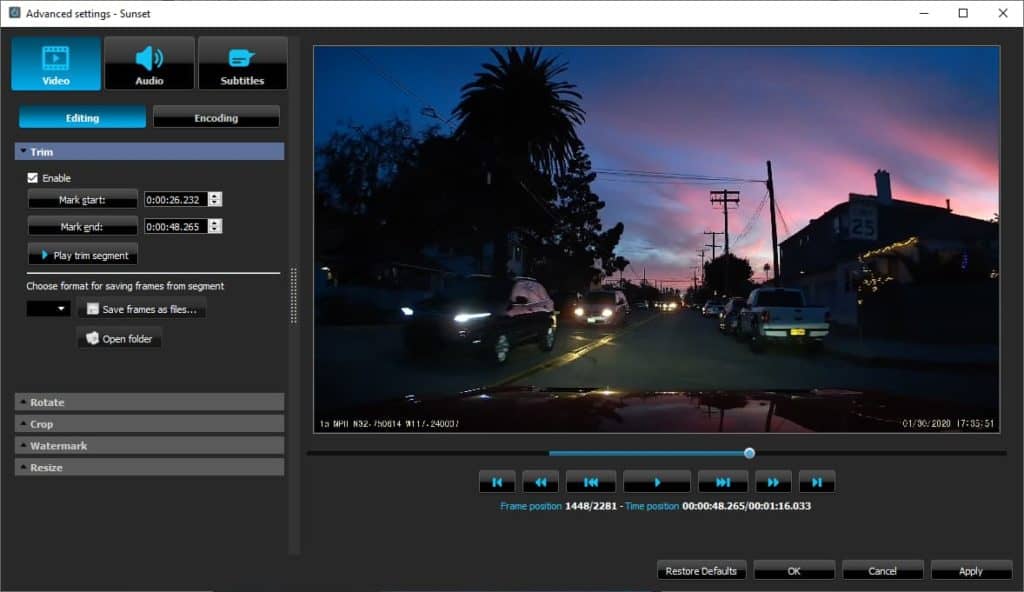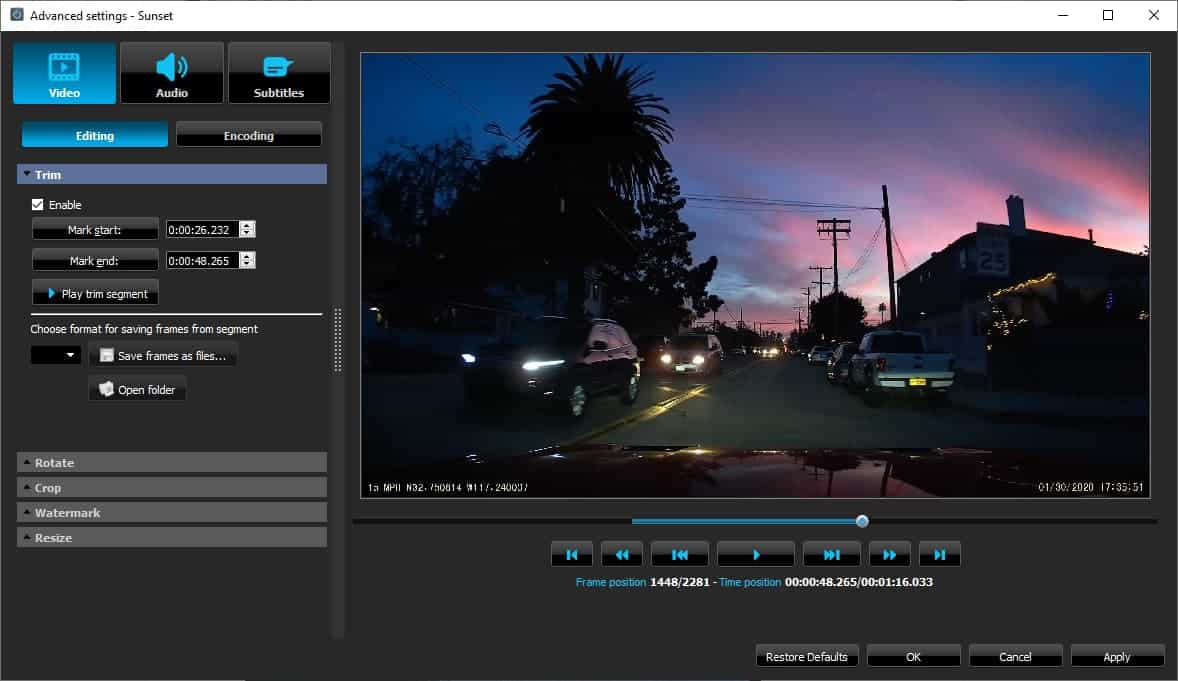 CROPPING VIDEO:
You may also want to crop your video to focus your recording. This allows you to remove any unwanted parts of the video — on either side of your video, by any desired amount. Once you set your crop, you'll see a preview of what is being cropped out in the converter preview window on the right. In this example, we are only showing how to crop and will not actually crop any of the video.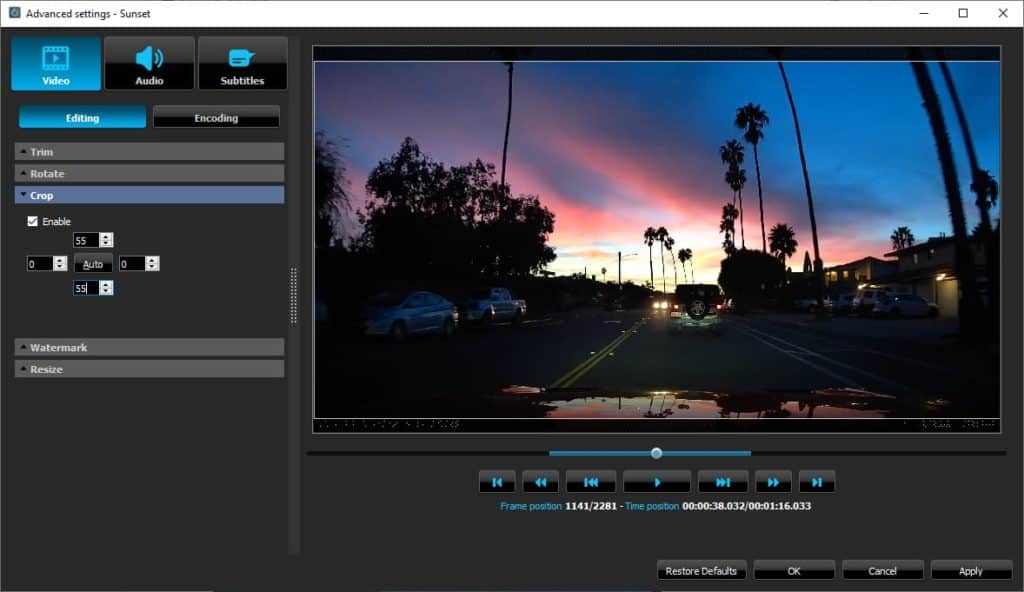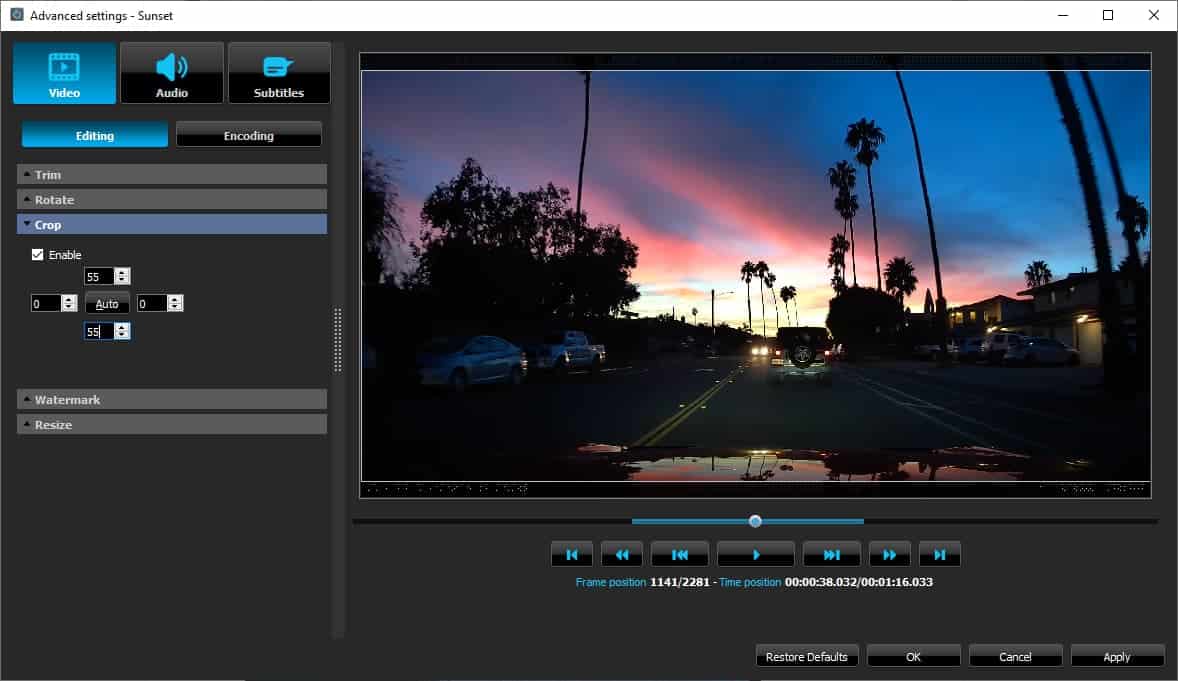 ADDING A WATERMARK:
If you want to personalize your video, you can add a watermark (of your logo, name, etc.). You can use the handy presets for each corner, or you have the choice to set an X Y coordinate, if desired. Using a .png or any other image format with transparency is recommended, as you can see with the DivX logo example below.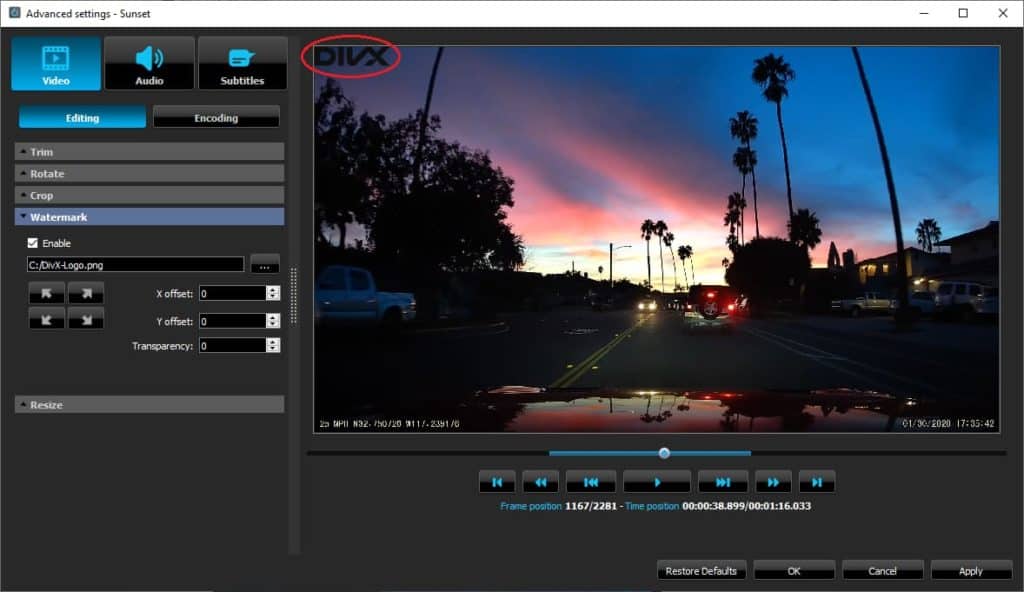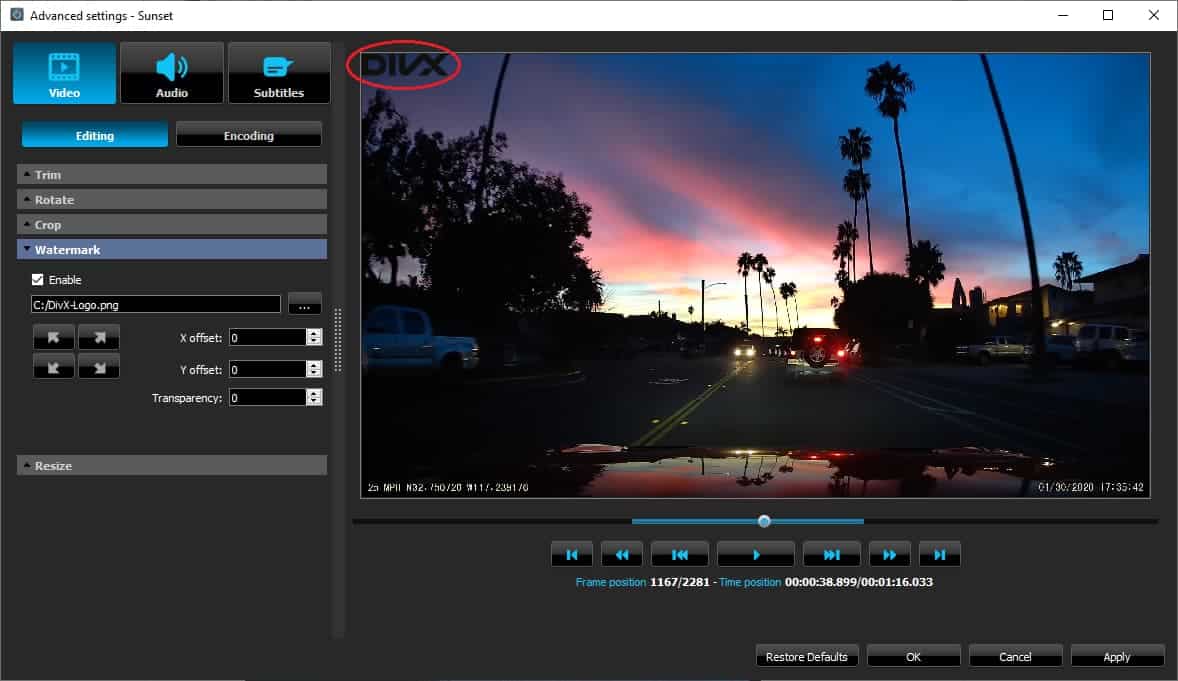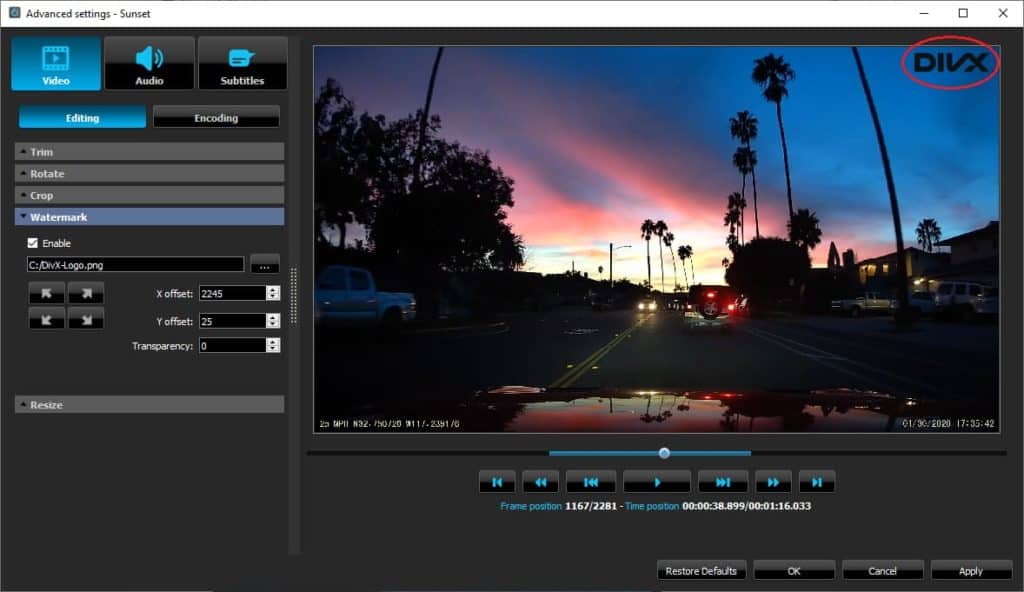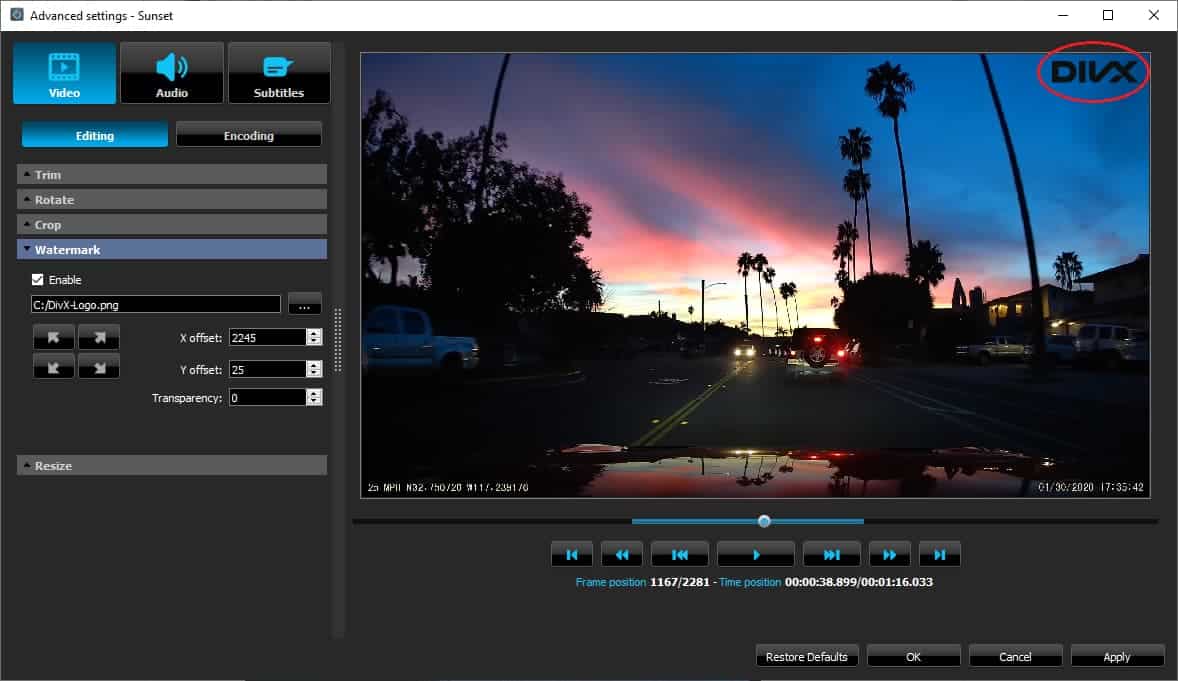 Hopefully this helps you take control of your video. If you have any questions about DivX Pro (and DivX Converter), head on over to our Support site and find some answers or submit a new question. Enjoy and happy converting!